With families spending more time in their homes many are looking for ways to add more functional space that they can relax in. A sunroom is a beautiful space to put on your shortlist of bump-out solutions for added space and value to your home. With lots of natural light, they are the perfect place to create an indoor garden oasis, give you grand views of the outdoors or provide a mental health break.
Versatile Multi-Season Room Addition
Sunrooms have a variety of names: garden room, sun porch, enclosed patio, solariums, or conservatory. Made of mostly windows, a sunroom allows natural light to flood the room and offers a place for you to get away and enjoy some quiet curled up in a comfortable chair.
As a distinct room from the rest of the house, sunrooms give you the feeling of being outdoors without the bugs, rain and wind. A versatile room they can be used for a variety of purposes – home office, kids playroom, dining room, home gym or a curl-up-and-read-a-book room. There are no hard and fast rules about how to use the extra space.
Not all sunrooms are the same. Some sunrooms can be all-season if they are adequately heated for colder days, but if not they can still be enjoyed as a three season room during spring, summer, and fall. Even though Portland is known for its rainy days, with a sunroom you and your family don't have to feel like you are stuck indoors.
Popular Sunroom Trends in Portland
Portlanders love their coffee and wine, so a sunroom is a popular choice for sitting, sipping and starting the day or ending the night. Creating an oasis that lets you relax and lounge, or enjoy time with family or friend guests, means that it's good to plan a layout that works for how you will use the space. A sunroom can also be a dining or breakfast room that allows you to extend your outdoor dining into the cooler months. Some sunrooms feature outdoor kitchens for entertaining. For rooms that are protected from the weather, TVs and stereos can be added for extra family space.
Because they are flooded with sunlight, sunrooms are great places for Portlanders to fulfill their love of growing things with edible plants, flowers and greenery. Three season sunrooms are a perfect for growing a winter veggie garden with cool-season crops while all-season sunrooms make it possible to grow herbs and sun-loving plants year-round.
A sunroom also makes a great home office or a kids' playroom. Getting a lot of sunlight helps with productivity and boosts mental health for you and your kids. Because sunrooms are often separated from the rest of the home, it can be a very good room to dedicate for either work or keeping your kids toys in their own space.
Tips to Adding a Sunroom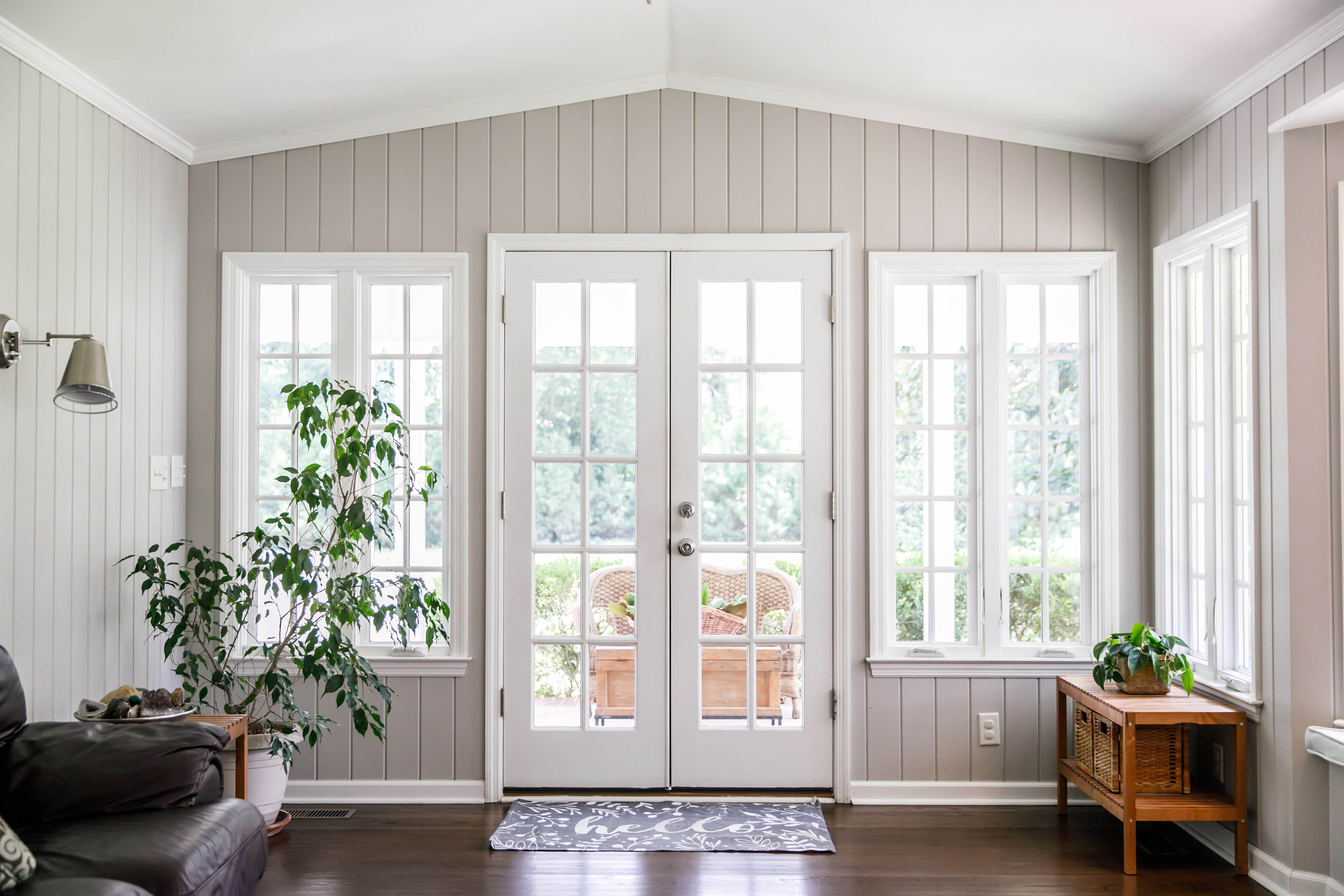 With a little planning, a sunroom can become an any-season retreat and the favorite room in the house. Consider what side of the home is the best option for your property and light. Sunrooms typically are thought of as a room at the back of the house but they can be located at the side or even the front. Think about how to match the style of your home for the best curb appeal. A sunroom on the east side of the home will let you watch the sunrise while you eat breakfast but a north side sunroom can bring in the feeling of the outside into your room without having any harsh light be part of the room at a certain time of the day. North sunrooms are also a good place for an artist studio for this reason.
Three-Season vs All-Season Sunrooms
Another thing to consider is whether you want your sunroom to be an all-season or a four-season room. For sunrooms that aren't heated or cooled, you will need to plan a way to seal it from the rest of the house. The temperature fluctuations in the sunroom can create havoc with the comfort level of the rest of your home, so having French or Sliding doors between you and your sunroom is an important design detail. Three-season sunrooms are a good match for a fireplace, so that you can enjoy the room even on cooler days.
If you want your sunroom climate controlled, then you will have to design and budget for HVAC ducts and wiring. Because of the need for added permitting and construction, a four-season sunroom will cost more but will give you the option to enjoy the room, no matter the weather.
Decorating a Sunroom
When decorating a sunroom, remember that most of the room will be windows. While those windows let light flood in, it also means you are more exposed to your neighbors. Blinds and shades offer privacy but keep in mind that sunrooms are meant to be bright and airy, so choose lightweight and sheer fabrics for any window coverings.
Often a three-season sunroom is built over a concrete patio. Soften and warm the room with area rugs and plush chairs. But keep everything light colored; just add splashes of color so that the sunny personality of the space takes center stage.
Work With the Trusted Sunroom Contractor in Portland
Our skilled Hamish Murray team believes that your home should meet your unique needs. Our passion is creating beautiful spaces our customers love. We specialize in taking your architect's design and vision and transforming it into a real, usable space with the highest quality materials, products, and craftsmanship. By collaborating with you and your architect to create the exact home addition you want, Hamish Murray ensures architectural integrity in every project.
Contact Us
Whatever your vision is for a sunroom addition, we'll work with you to ensure that vision comes to life. We'd love to hear about your project. Contact us or reach us at (503) 460-7203 with any questions you may have and to tell us about your ideas.